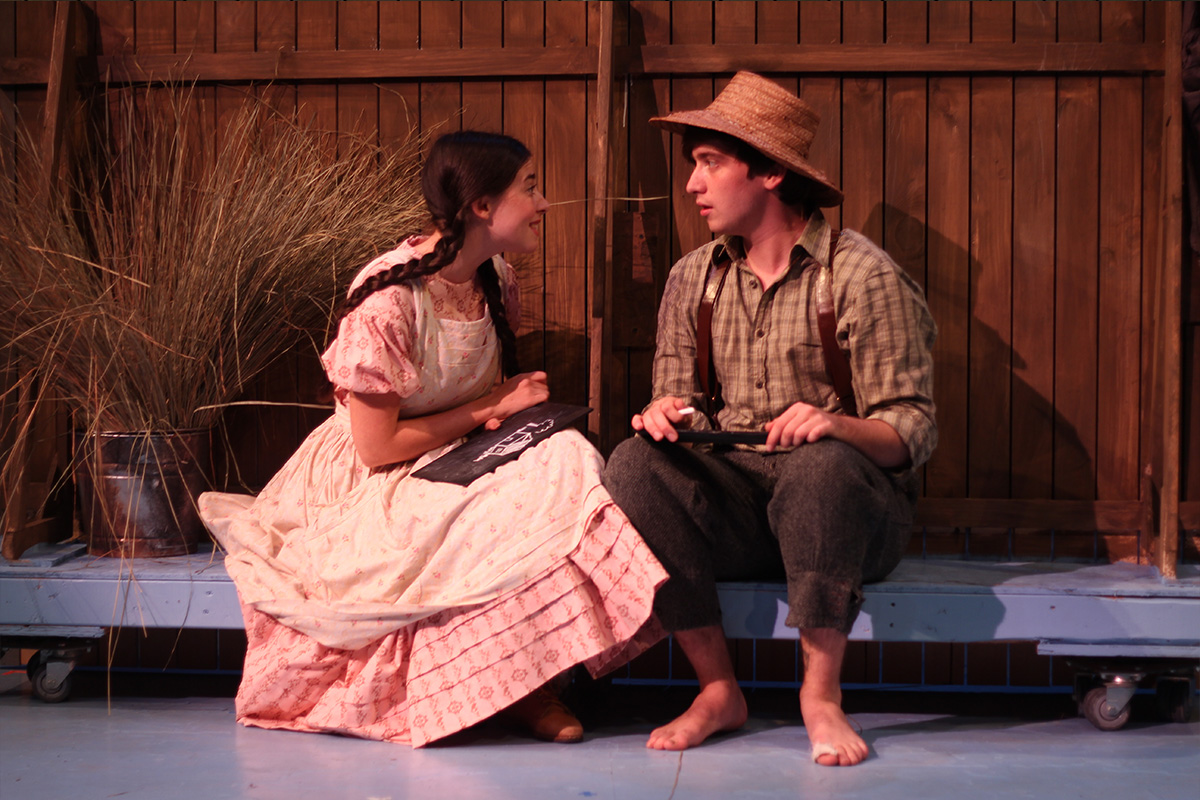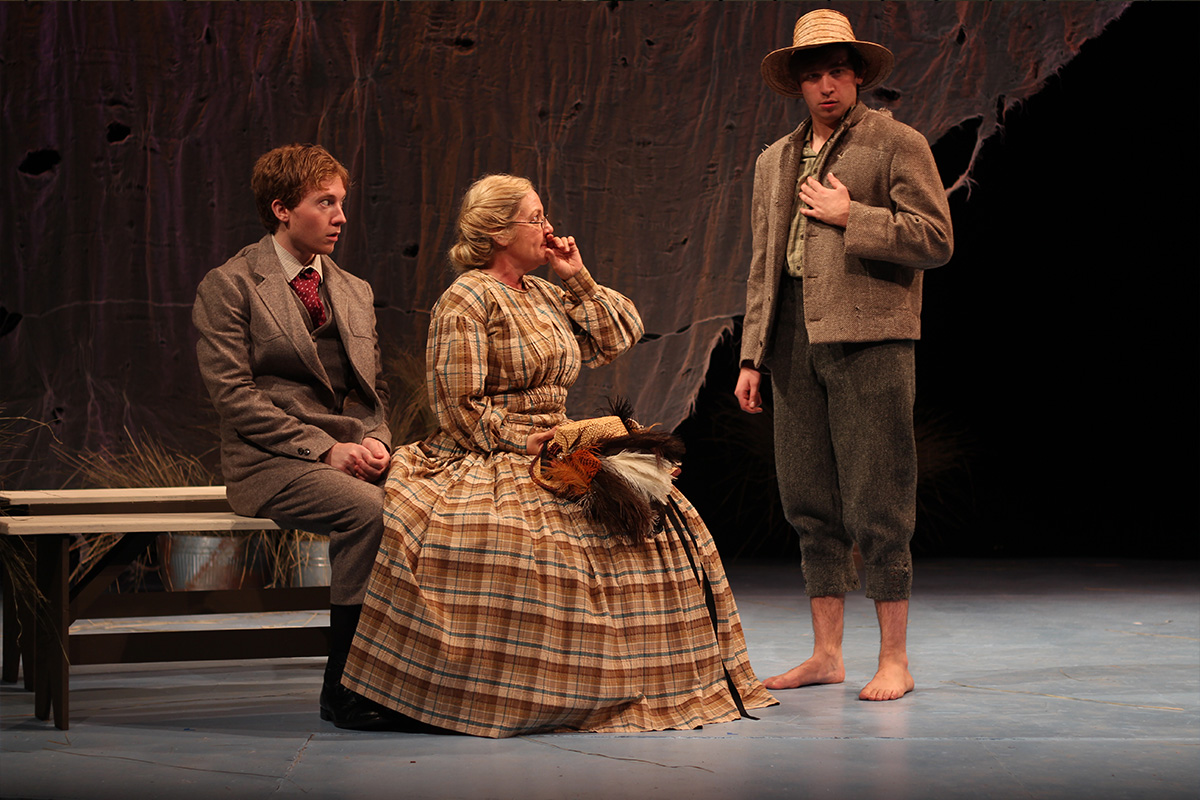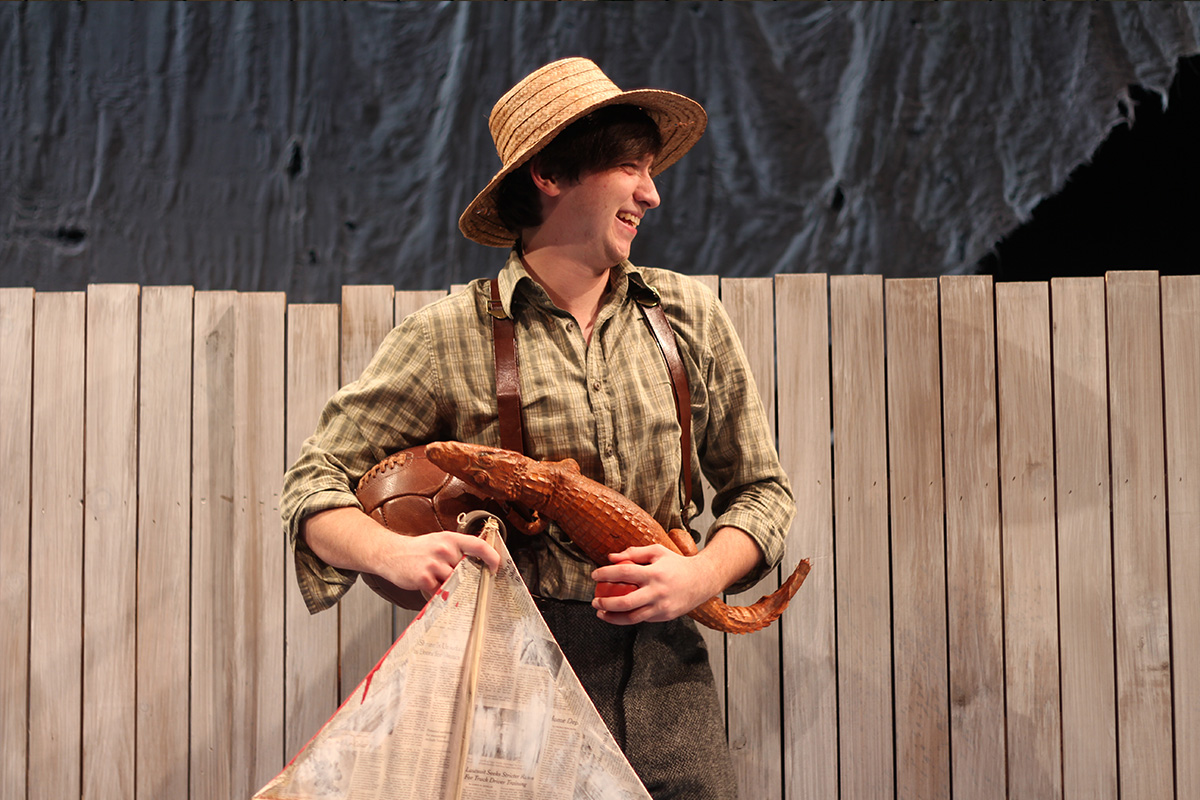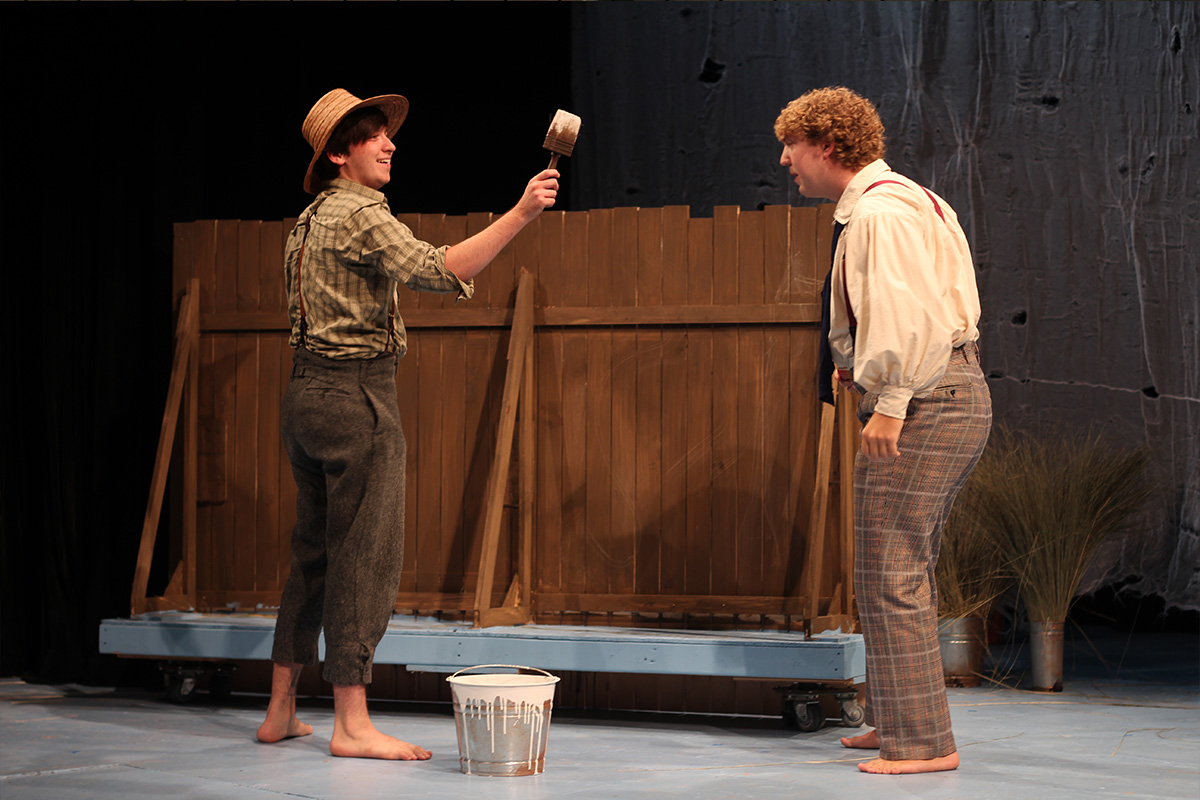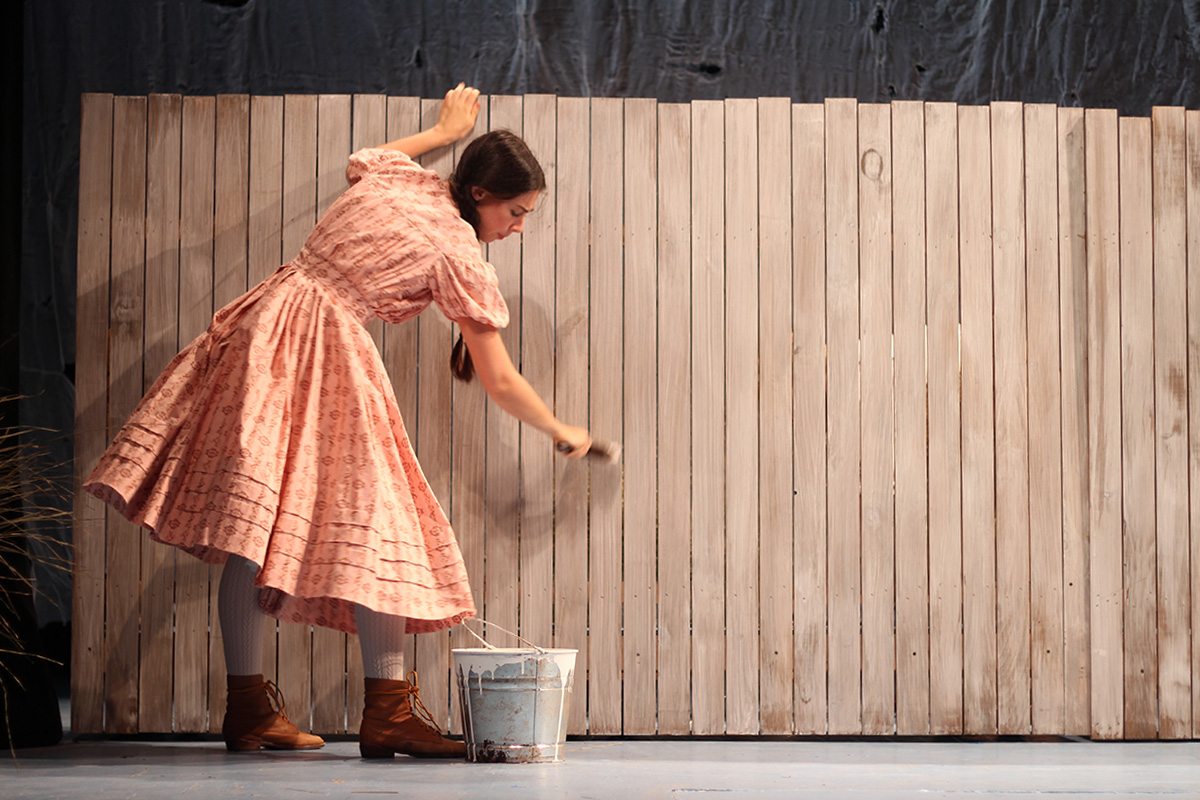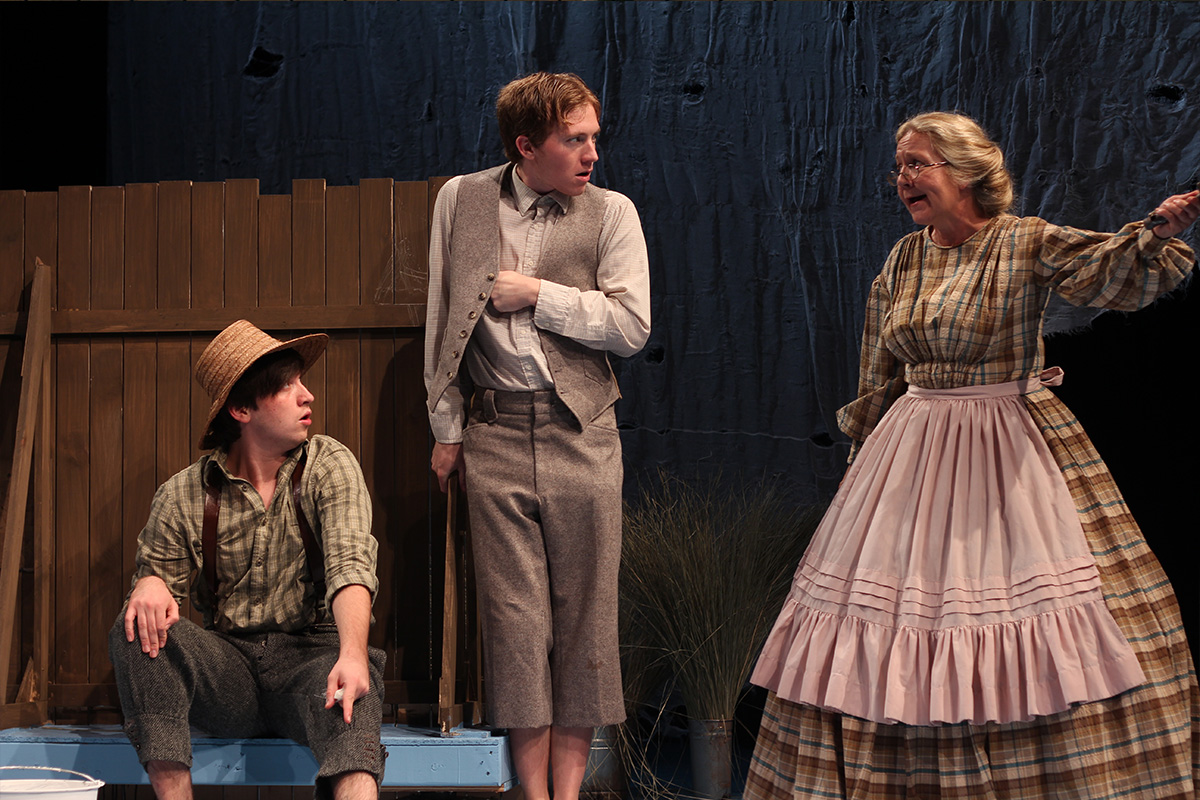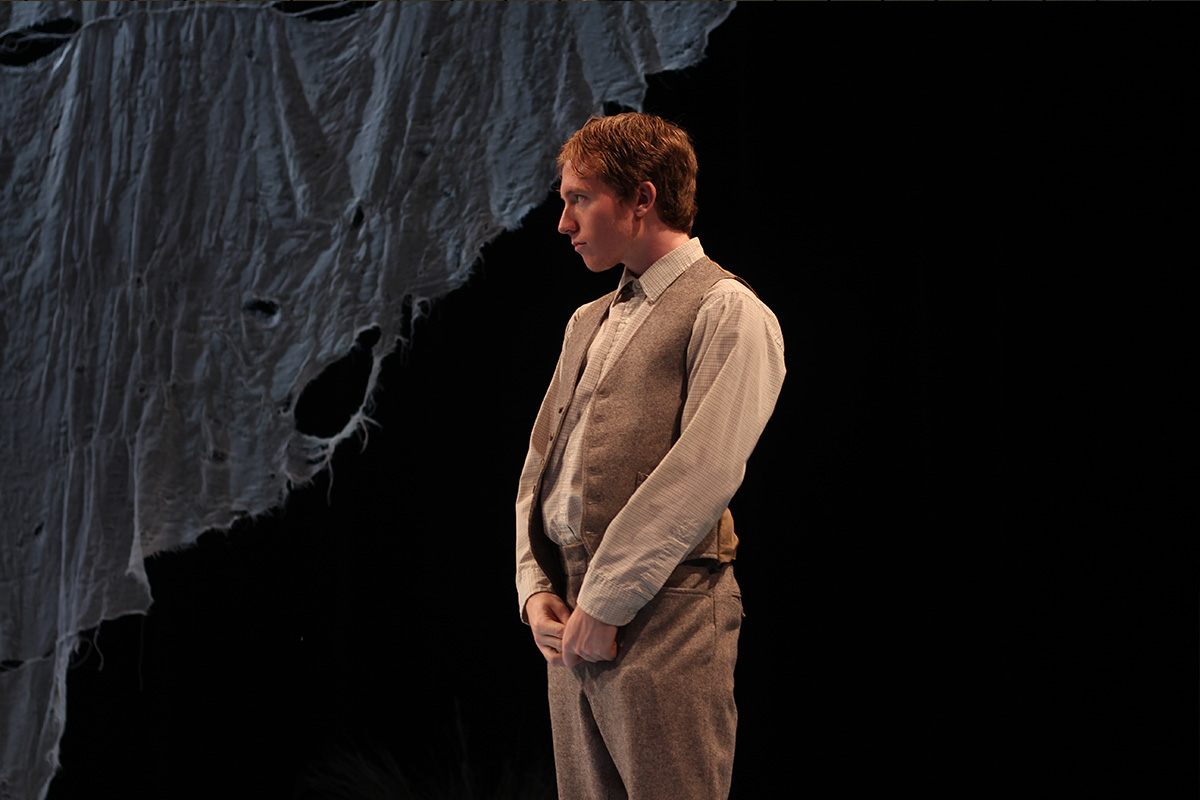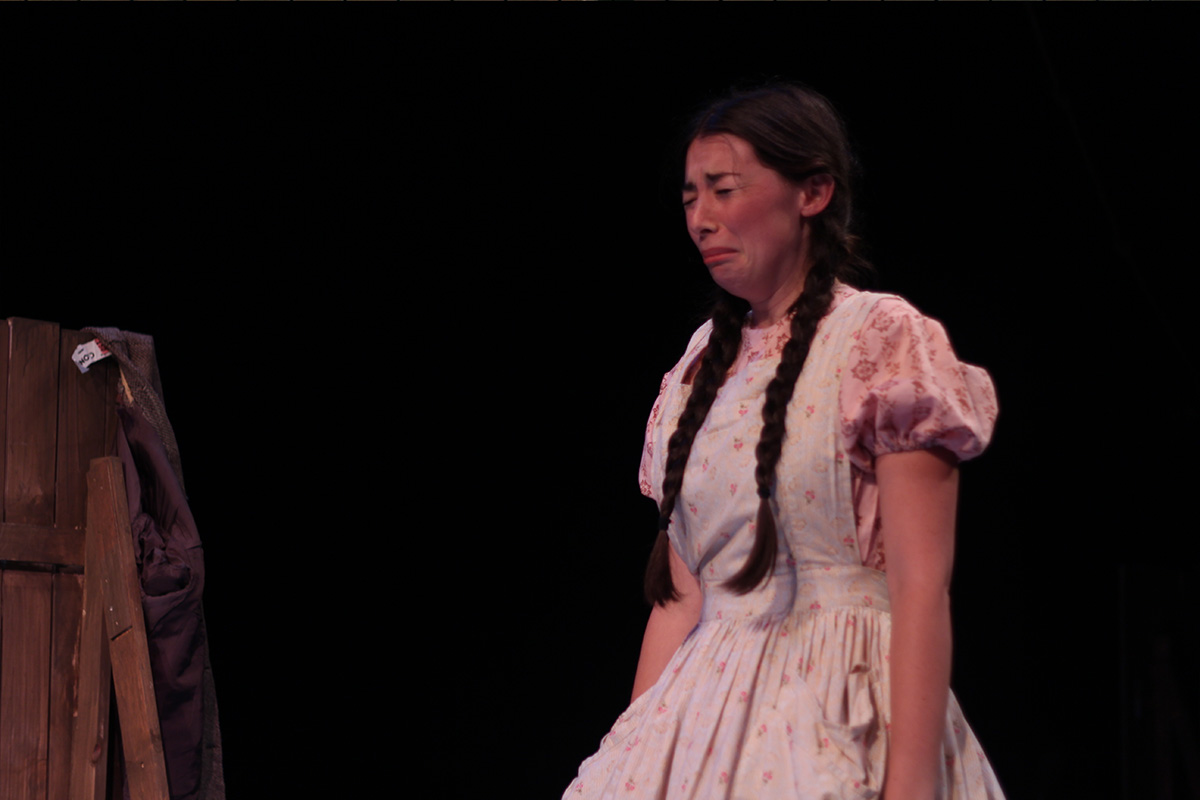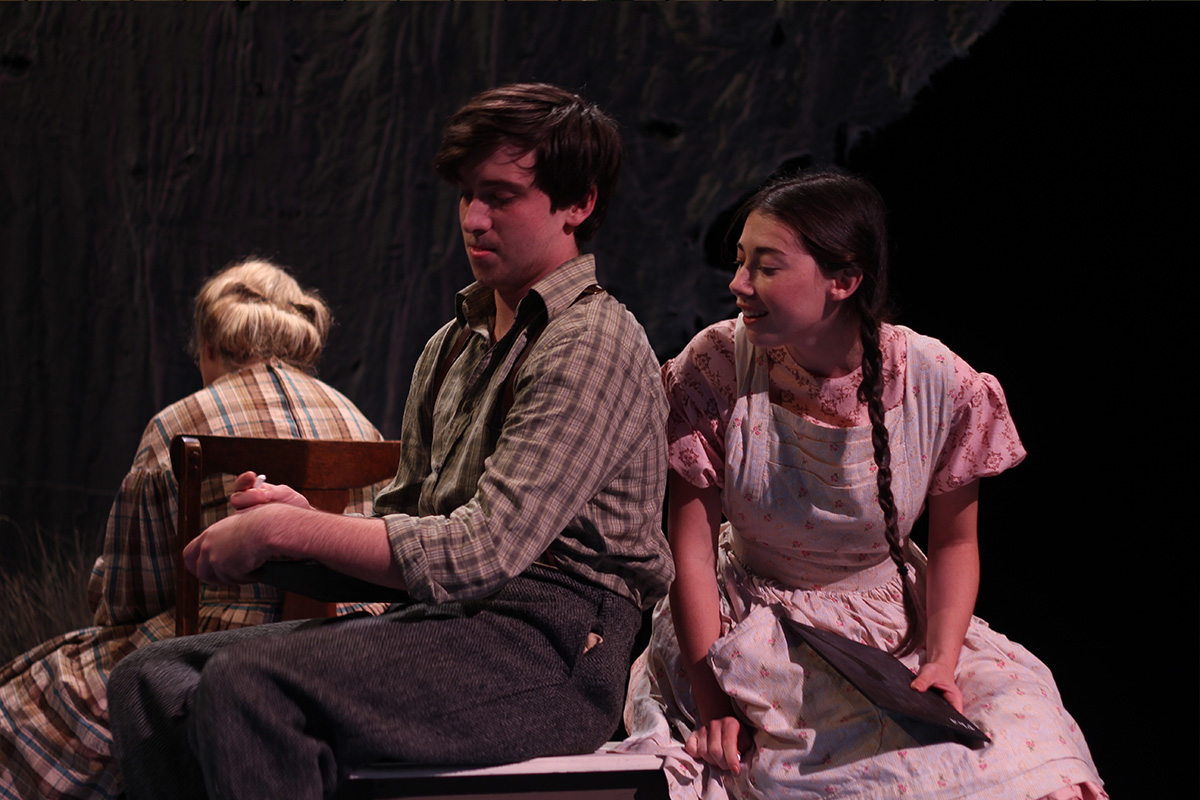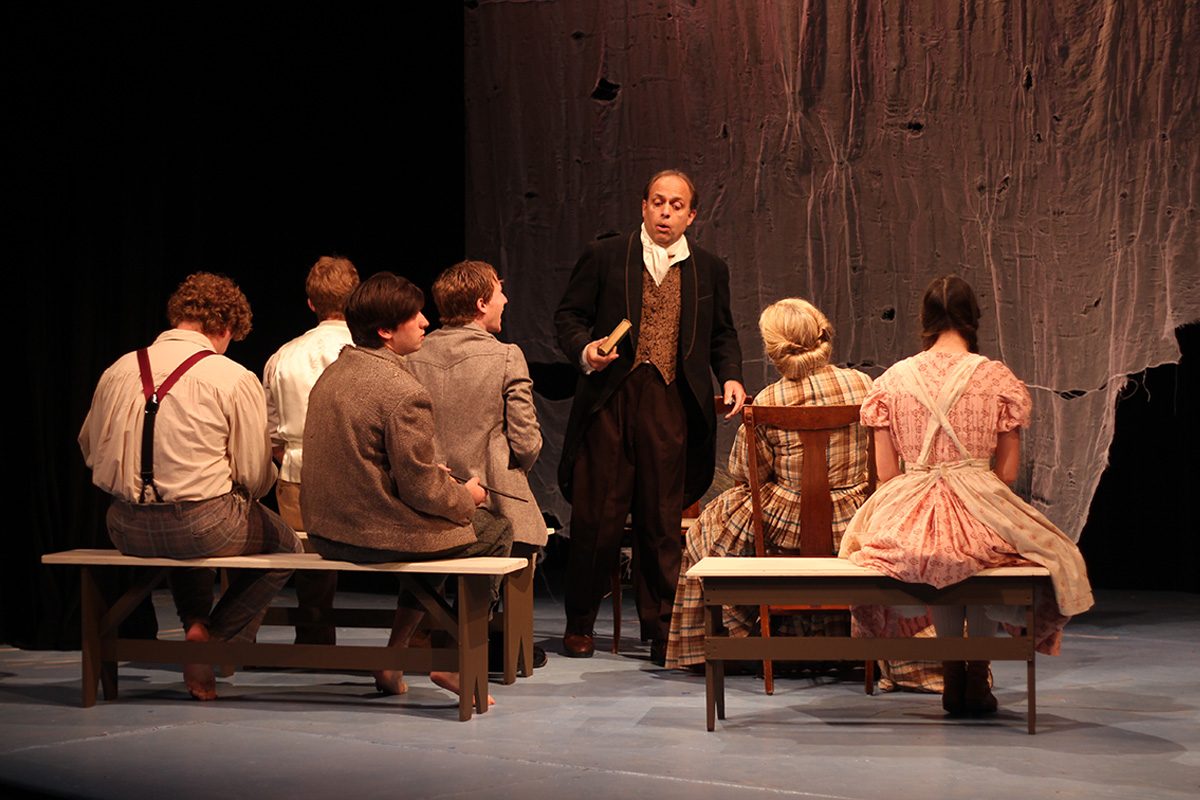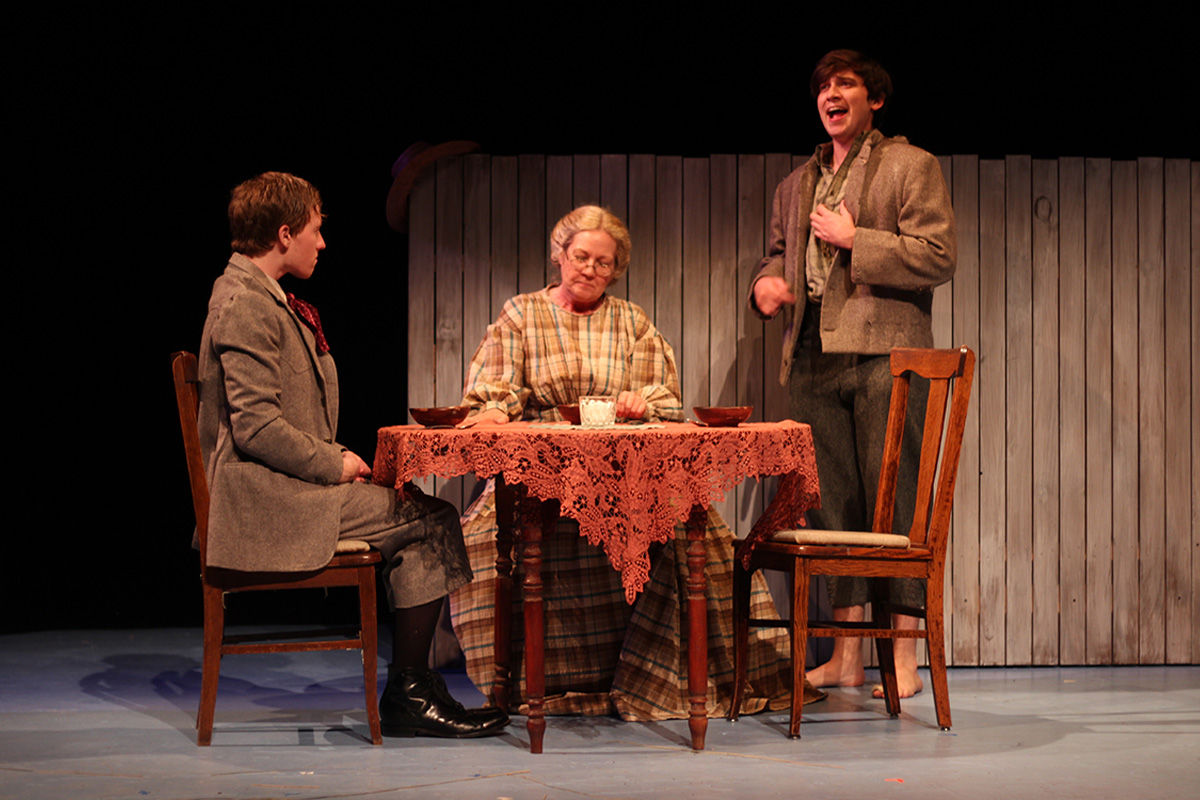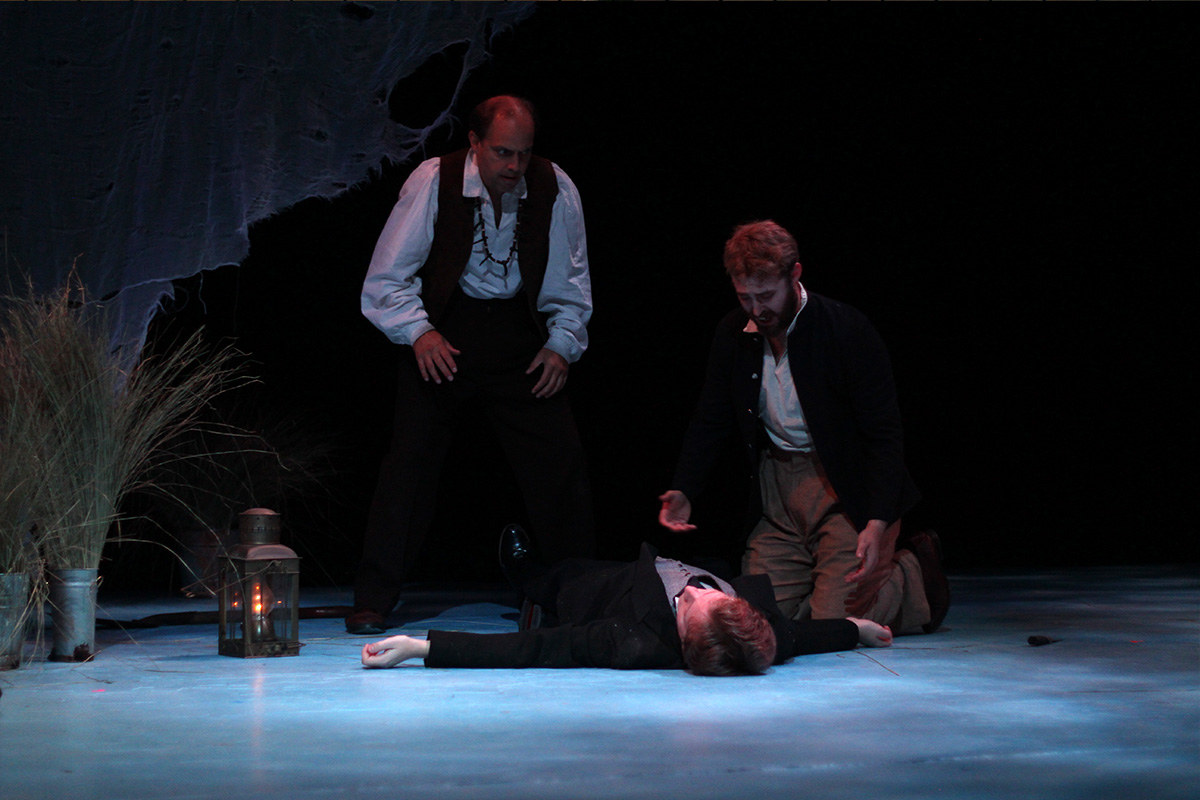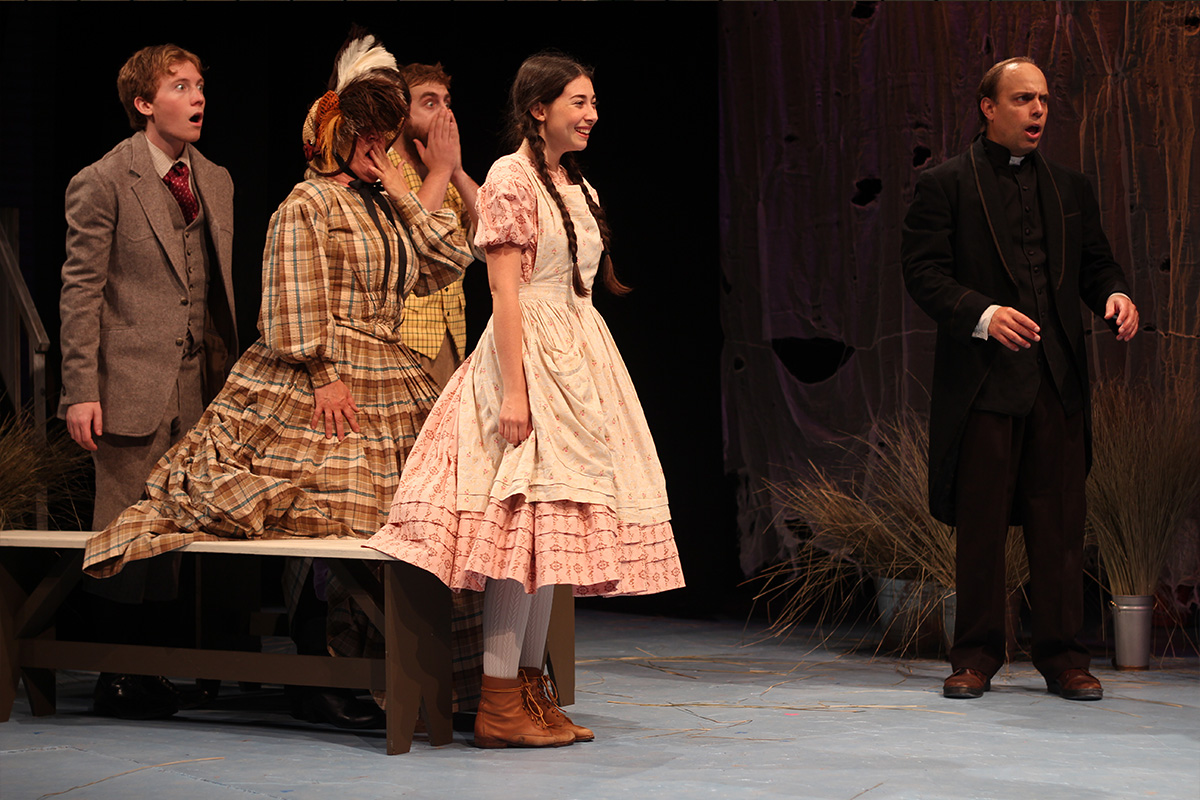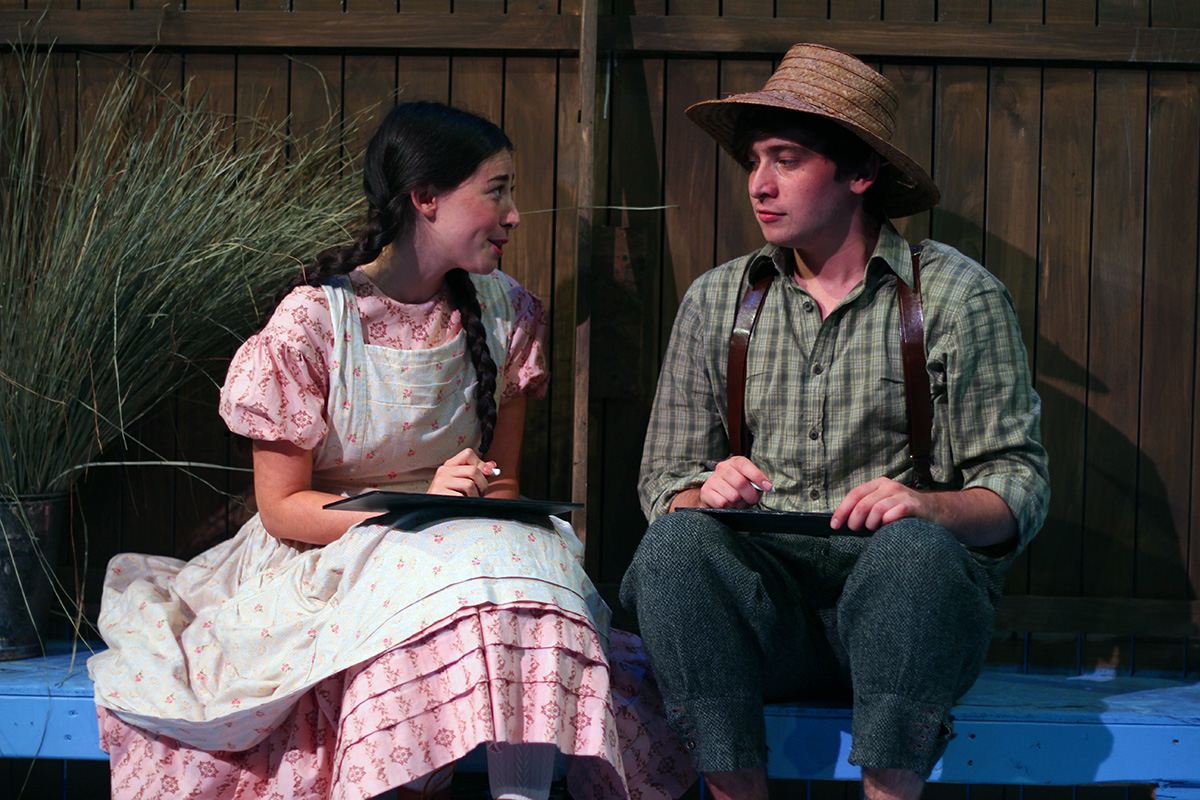 THE ADVENTURES OF TOM SAWYER
".. NEAR ­PERFECT…SASSY, INGENIOUSLY STAGED AND DEEPLY AFFECTING."
-New York Times
Mark Twain's classic novel of Missouri boyhood comes to the stage in a high-spirited theatrical romp. Mischievous Tom and his pal Huck witness a murder, then embark on a string of wild escapades. Becky Thatcher, Aunt Polly, Injun Joe and the rest join Tom in this timeless family tale. A tale for all ages- Relive all that is grand and glorious about childhood in this new adaptation by Laura Eason, acclaimed writer of Sex With Strangers and the hit HBO show House of Cards.
Kim Johnson Turner is delighted to make her Dorset debut. She worked regionally as an Equity actor in over 25 productions at Bennington's Oldcastle Theatre Company then took time off to raise her two amazing sons. The acting itch returned and Kim joined The Theatre Company at Hubbard Hall in Cambridge, NY where she appeared this year as Dorine in Tartuffe. Working with TCHH directors Kevin McGuire, Derek Campbell, Jeannine Hass, and John Hadden, previous roles include Penny Sycamore in You Can't Take It With You, Judith Fellowes in Night of the Iguana, Mrs. Linde in A Doll's House, and Mrs. Pearce in Pygmalion. Favorite OTC roles include Melissa in Love Letters, Annie in the Norman Conquests Trilogy, Babe in Crimes of the Heart, and Stella in A Streetcar Named Desire. Days Kim works as a facilitator with area doctor's offices on what she likes to call "health-care-reform-on-the-ground"; nights she sings with FunkintheTrunk (facebook.com/FunkintheTrunk), a classic 60's and 70's funk band; and in between does radio voice work. A graduate of Mass College of Liberal Arts in Theater and Business, Kim lives in North Bennington, VT.
Doug Ryan - A graduate of Bennington College in Drama, Doug lives in Pownal, VT and works as a phlebotomist at SVMC. He has appeared in over 30 productions with The Theater Company at Hubbard Hall in Cambridge, NY. He makes music under the guise of Father Douglas (www.facebook.com/fatherdouglas); makes videos as Dr. Nada (www.youtube.com/user/drnada); and is raising two children who as far as he knows do not have websites. This is his first appearance with the Dorset Theater Festival. Yay.
Nick Dileonardi - Originally from the north suburbs of Chicago, Nick DiLeonardi has been interested in performing since he could walk. Nick recently graduate from Bennington College, where he enjoyed performing in productions of Pocatello, Great Expectations, History of Provincetown, and more. Nick made his professional debut in 2008, playing Kolya in Lookingglass Theatre's The Brothers Karamazov. Nick has also worked with Prop Theater, Steppenwolf, and StageLeft Theatre in Chicago. He enjoys watching sports, writing short bios, and eating copious amounts of cheesefries.
Cody Sullivan - A graduate of Bennington College, Cody has most recently appeared as Frank/Alceste in David Ives' The School For Lies, Peter and the Apothecary in Romeo and Juliet, and five roles in Angels in America. Cody began acting at Windsor High School in Windsor, VT and participated in the Weston Playhouse's Page-to-Stage Programfor two years. He was awarded the Arts Achievement Award his senior year for his dedication to drama, acting in 21 productions over his four years at Windsor. Cody is incredibly grateful to his Mother for her unwavering support. Cody also thanks Kirk Jackson and Julie Aylward for both their teachings and their inspiration.
Matthew McFadden is very excited to be doing his first show with the Dorset Theatre Festival. He graduated from Russell Sage College with a BS in Musical Theatre. Favorite past shows include The Cat in the Hat (The Cat), James and the Giant Peach(Aunt Spiker), Peter Pan(Nana/Bill Jukes), Who's Afraid of Virginia Woolf(Nick), and Spring Awakening(Georg) at the Theatre Institute at Sage, as well as The Merry Wives of Windsor(Slender) with Saratoga Shakespeare Company.
Evangeline Neuhart grew up in Los Angeles, California. She graduated Bennington College in the spring, where she earned her BA in Performance and Visual Arts. At Bennington she appeared in several productions including Dancing at Lughnasa, Great Expectations and Circadian. She appeared in two productions at the Will Geer Theatricum Botanicum in Los Angeles — Midsummer Nights Dreamand The Three Musketeers.
Sean-Patrick O'Brien is a playwright, actor, and recent graduate of Bennington College. He lives in Queens where he interns at the off-Broadway theater Primary Stages and waits at Schnitz, a schnitzel joint in the East Village. Sean-Patrick is a recipient of Horizon Theatre's New South Young Playwright's Festival, where he workshopped his one-act In a State. He's also a Core Apprentice at the Playwrights' Center for this upcoming year. His recent acting credits include Keys (Frigid Festival – Kraine Theatre) and Sleep/Wake (La MaMa). Sean-Patrick is so excited to make his Dorset debut.
Andrew Duff has been working with Tectonic Theater Project on the upcoming play Uncommon Sense, in which he will play the character of Moose. Andrew studied at Bennington College, where he worked with director Kirk Jackson on numerous projects. These roles include Joe Pitt in Angels in America: Perestrokia, Hans in Kidnap Island,and himself in the one man show Where Are We Now. He also recently participated in the Bennington 24 Hour Plays, hosted at the Public Theater. Andrew currently resides in Brooklyn, New York.
 
CREATIVE
Director­ – Kirk Jackson
Costumes- A. Lee Viliesis
Set- TBA
Sound- TBA
Lights- TBA