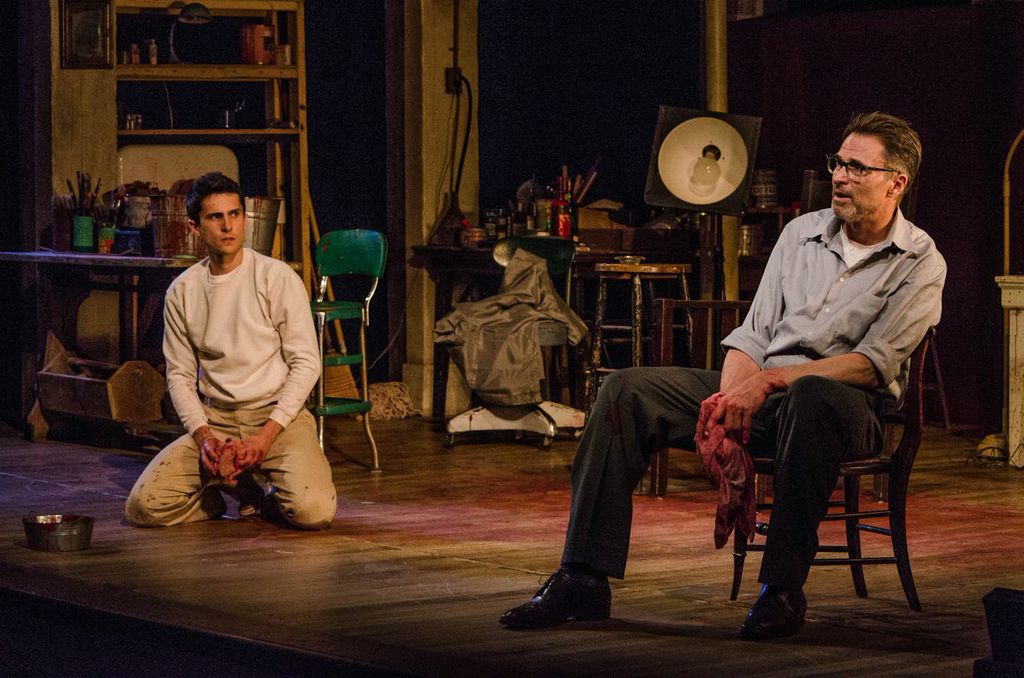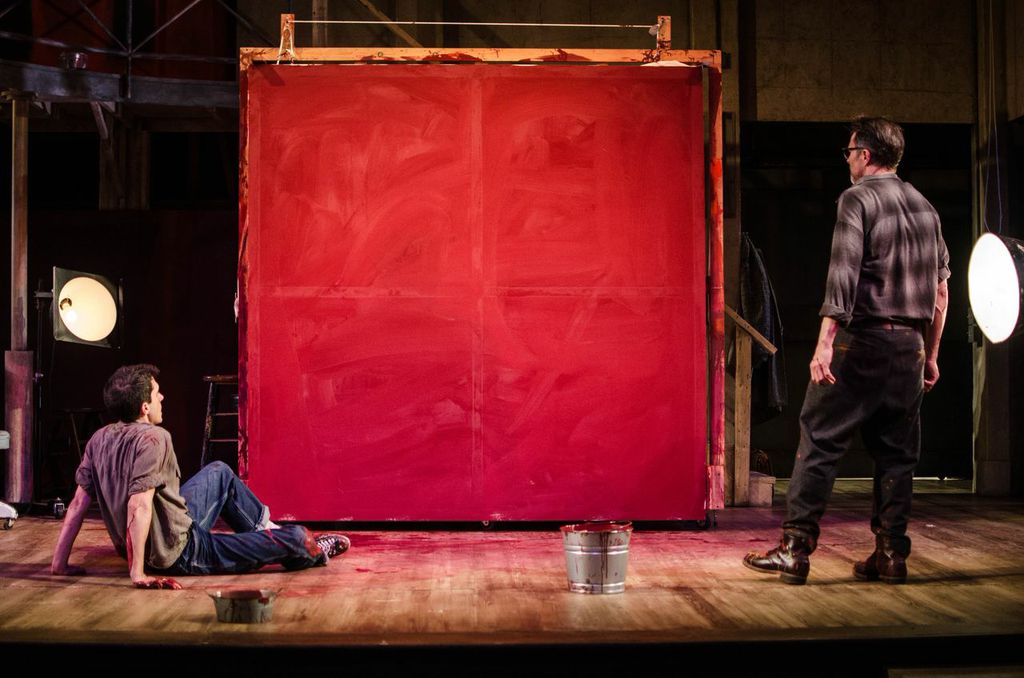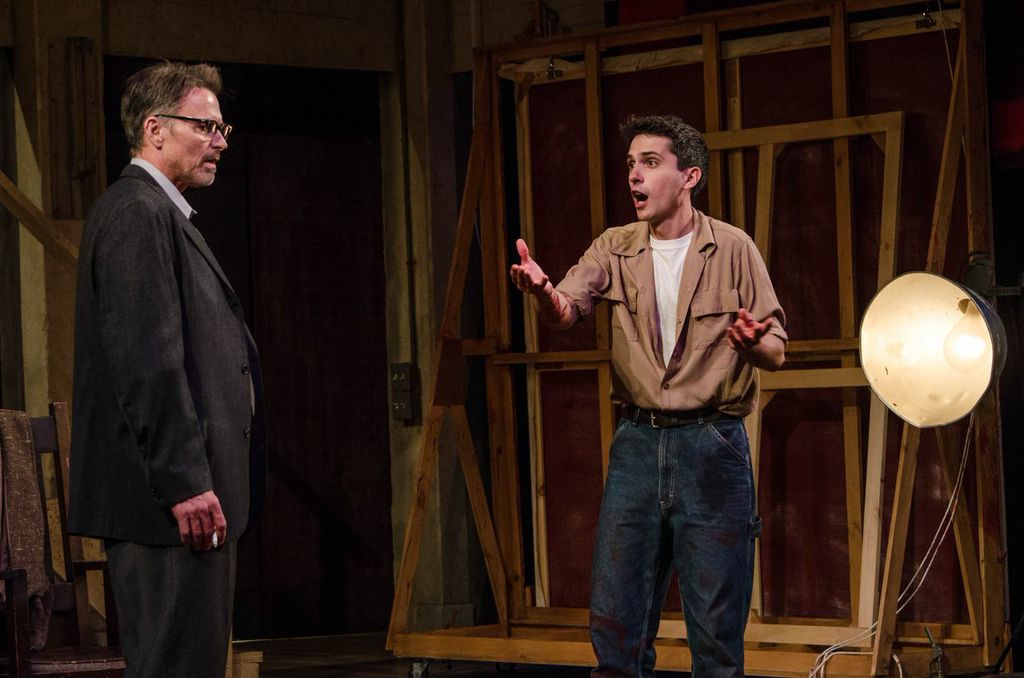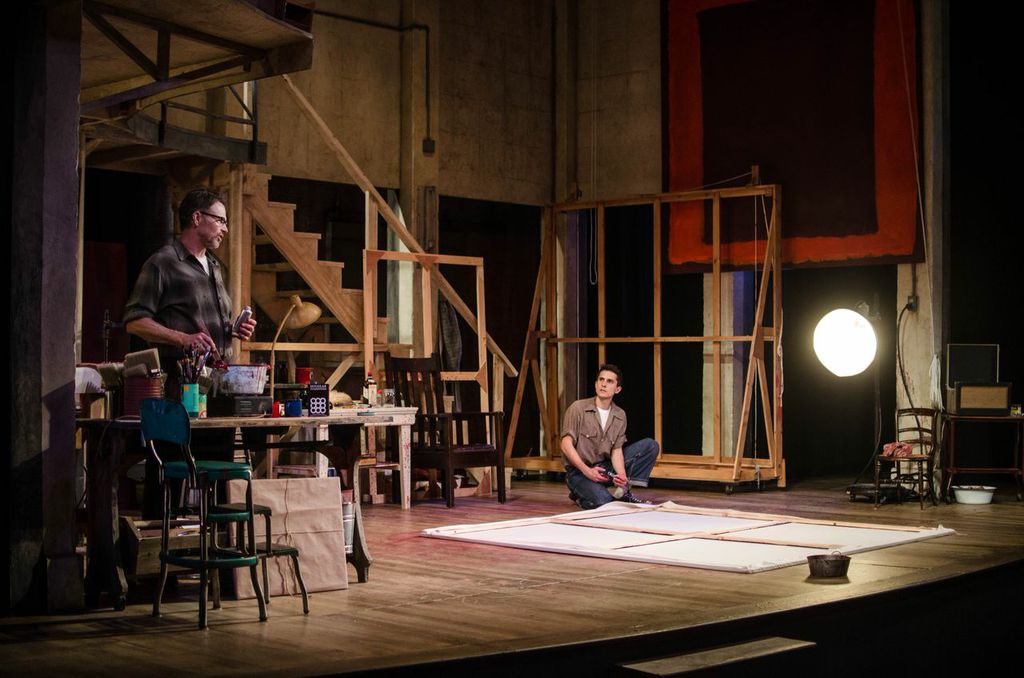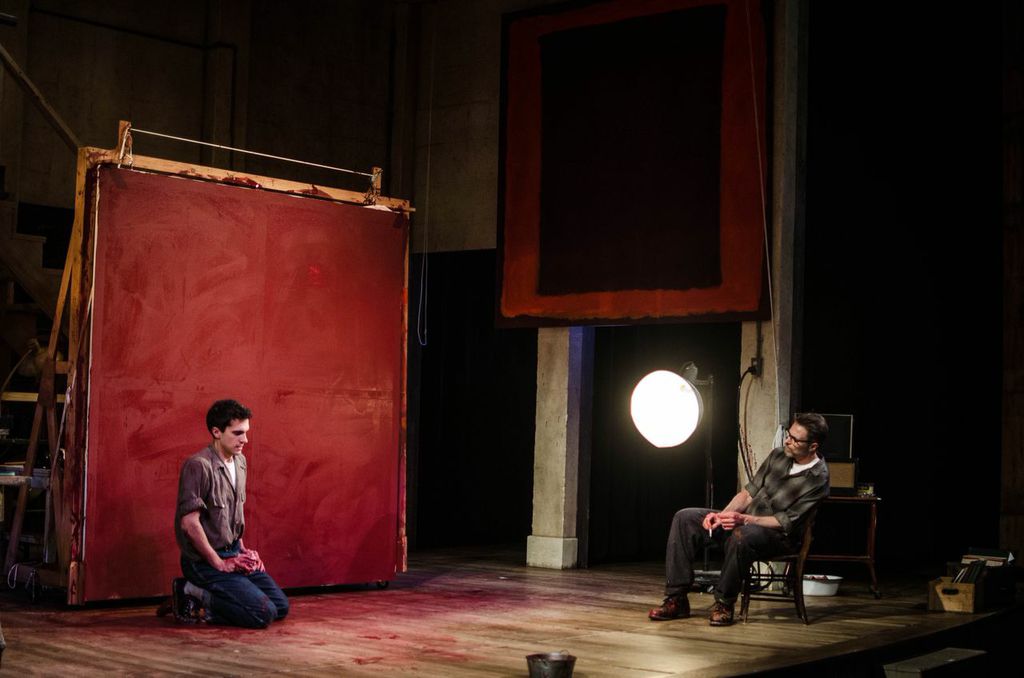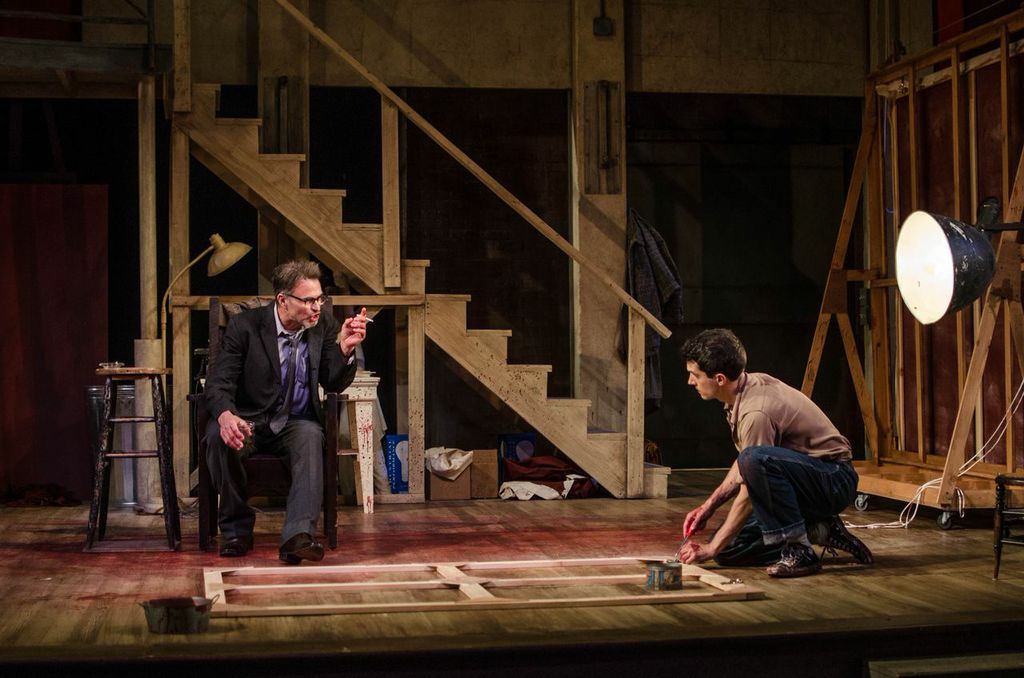 RED
"What do you see?" Famed abstract expressionist painter Mark Rothko asks his young assistant, Ken, the loaded question. What's art? And who gets to decide anyway? It's 1958, and Rothko has just been offered the biggest commission in the history of modern art. He and Ken work feverishly in his New York studio—until Ken begins to realize his answers to those fundamental questions about art are very different than his mentor's. Winner of six Tony Awards, this sizzling 90-minute drama is one of the most intellectually riveting shows to recently hit Broadway.
Timothy Daly - Mark Rothko
is an Emmy-nominated actor, director, producer and philanthropist, beloved by Dorset Theatre Festival audiences for his critically acclaimed performances as Mark Rothko in Red by John Logan and in The Scene by Theresa Rebeck. Downstairs will mark the third collaboration between Tim and director Adrienne Campbell-Holt. Tim's other theatre credits include The Exonerated; Six Degrees of Separation; The Caine Mutiny Court-Martial; Henry Flamethrowa; Coastal Disturbances; Oliver, Oliver; Buried Child, and most recently, The Ruins of Civilization for the Manhattan Theater Club. Since 2014, Tim has played the role of Henry McCord in the hit CBS series Madam Secretary. He is also well known for his past roles as Joe Hackett on the NBC sitcom Wings, as Clark Kent/Superman in Superman: The Animated Series, and as the drug-addicted screenwriter J.T. Dolan on The Sopranos, for which he was nominated for an Emmy Award. Behind the camera, Tim produced the documentary film Poliwood, directed by Barry Levinson. He also produced and starred in Edge of America, which earned the Humanitas Prize, Peabody Award, Writers Guild Award and Directors Guild Award. Tim is also the longtime president of The Creative Coalition, which is a non-profit, non-partisan, social and political advocacy organization in which members of the entertainment community promote issues of public importance, specifically in the areas of First Amendment rights, arts advocacy and public education.
Charles Socarides - Ken
Charles was born and raised in Manhattan. He now lives in Brooklyn but is not a hipster–he is probably too nice to genuinely be considered hip. But he loves playing damaged, demented, complicated people. He does this on stage in and around NY. Highlights include creating the role of Timothy in Stephen Karam's Pulitzer Prize finalist Sons of the Prophet as well as Eddie in AR Gurney's hit play Indian Blood. A fan of brand new work, he has enjoyed working on new scripts at MTC, Roundabout, New York Theatre Workshop, MCC, Colt Coeur and the Lark to name a few.
Charles loves working on-camera as much as theatre. He just wrapped the ABC miniseries When We Rise. Other recent credits include the hit shows The Good Wife, Elementary and Person of Interest. Charlie also has a life long passion for film. He starred opposite Elisabeth Moss in Deborah Kampmeier's feature Virgin and recently wrapped two independent films.
He loves his family, traveling, reading and soul music. As a child he was terrified of vomiting. He is obsessed with becoming a better singer and learning how to cook.
CREATIVE
Adrienne Campbell-Holt - Director
John McDermott - scenic designer
Charles Schoonmaker - costume designer
Michael Giannitti - lighting designer
M.L. Dogg - sound designer
Kelly A. Borgia - production stage manager
PRESS
"Dorset's production is impeccable, with nuanced lighting by Michael Giannitti and note-perfect costumes by Charles Schoonmaker. Director Adrienne Campbell-Holt smoothly raises and releases tension in her blocking choices and establishes the foundation for a tight, two-person performance..."
~ SEVEN DAYS